The Swiss Chamber of Commerce in Sweden has the pleasure of inviting you to the annual Christmas Lunch taking place at Atelier 23 by Pontus Frithiof in Stockholm.
Join members and friends of the Chamber for a Christmas Lunch with a stunning view from Atelier 23 in Stockholm.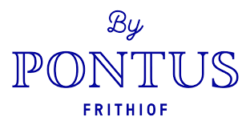 We are pleased to welcome Ambassador Christian Schoenenberger to open the Christmas Lunch with a welcome address.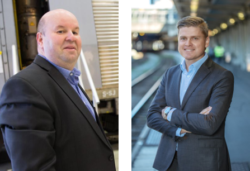 Moreover, we have also invited two speakers to join us for this occasion, Walter Neureiter, Managing Director of Stadler Service Sweden AB and Mats Johannesson, CEO of MTR Express.
Mats Johannesson joined MTR Express as their new CEO in August 2017. Previously Mats worked as Head of Domestic Transportation and Head of Terminals at Postnord.
Walter Neureiter is Managing Director for Stadler Service Sweden AB and for Stadler MR Sweden AB. He's Swiss by birth, but has been living in Sweden for almost twenty years. He has previously worked for Bombardier, one of Stadlers main competitors in Sweden.
Stadler is currently involved in four major projects in Sweden; the modernisation of X2000 in Tillberga, delivery of 33 4-cart double-deckers to Transitio/Mälab, the delivery of 22 3-cart trains to Roslagsbanan, and full service of MTRs 6 trains for the Stockholm-Gothenburg line.
Stadler Service Sweden AB
Stadler Service Sweden was founded in 2015 and employs a workforce of 25 in Hagalund and Tillberga. Stadler operates a service centre at its Hagalund site in Stockholm.  Within the scope of a long-term collaboration with its customer MTR, Stadler is responsible for servicing the six FLIRT vehicles. Furthermore, vehicle upgrades are processed for the Swedish market via this company. The company's turnover is 76 MSEK.
Stadler MR Sweden AB
Stadler operates a service centre in Västerås with 106 employees. This service centre specialices in train modernisation and maintenance. Stadler MR Sweden AB is working on a major contract with Swedish state railways SJ, which includes a comfort upgrade on 36 trains. Another contract is called "OTU Refurbishment" and involves replacing and refitting the interior as well as the exterior of 111 trains for Skånetrafiken, Hallandstrafiken, Transitio and the Danish DSB. The company's turnover is 64 MSEK.
MTR Express
MTR Corporation is one of the world's leading railway and infrastructure players. Every weekday 11 million trips are carried out in MTR's metro and rail systems in Hong Kong, mainland China, Australia, UK and Sweden. The Corporation was established in 1975 with a mission to construct and operate an urban metro system for Hong Kong. Since October 2000, MTR is listed on the Stock Exchange of Hong Kong.
MTR entered the Swedish market in 2009 when it took over the operations of the Stockholm Metro, in a 14 year contract with SL. MTR Express was set up as a new subsidiary of the Corporation in 2013, and commenced traffic between Gothenburg and Stockholm in March 2015. MTR Express currently operates 110 departures per week between Gothenburg and Stockholm, with 6 brand-new trains from Swiss manufacturer Stadler. The trains were manufactured in Stadler's factory in Bussnang, Switzerland, and more than 90% of the train's components were sourced in Switzerland.
Since start of service, MTR Express has 10 percentage points higher punctuality than incumbent SJ, and an excellent customer satisfaction at 92%. MTR Express is the very first major challenger to incumbent SJ and its 150-year monopoly.
Don't miss this opportunity to network with business leaders within the infrastructure sector in Stockholm while getting into the right Christmas spirit.
We are looking forward to welcoming you to Atelier 23.
Welcome!