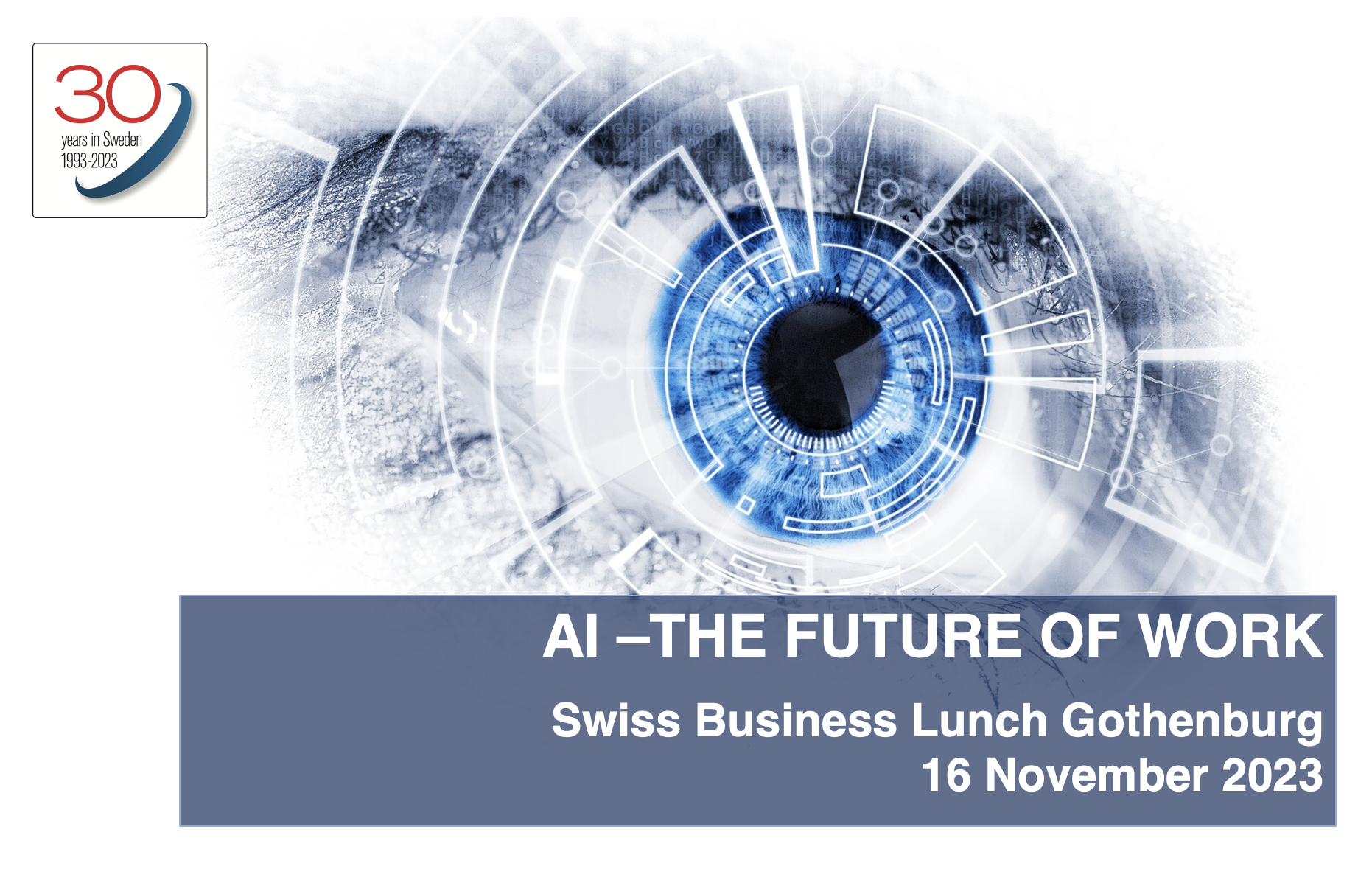 Artificial intelligence (AI) is potentially one of the most disruptive innovations in our generation.  Companies are adapting AI systems and applications across industries to integrate and streamline processes and drive greater efficiency and productivity.
AI will significantly impact and change the way companies work. Disruption of this scope does not come without its challenges as we are likely to see accelerated job displacement, workforce changes, rising security and privacy concerns, increased ethical and accountability dilemmas and a pick-up in concerns over the loss of human control.
However, AI is here to stay and both business and consumers stand to benefit enormously.  The key to successful integration of AI into our lives will be constant debate, discussion and engagement that carefully balances the opportunities with the risks.
The Swiss Chamber have the pleasure to invite you to start this discussion with us on our next Swiss Business lunch on the topic "AI-The Future of work" in Gothenburg  and we have invited several distinguished guest to help us frame and moderate our exchange.
We look forward to seeing you.
More information will follow.