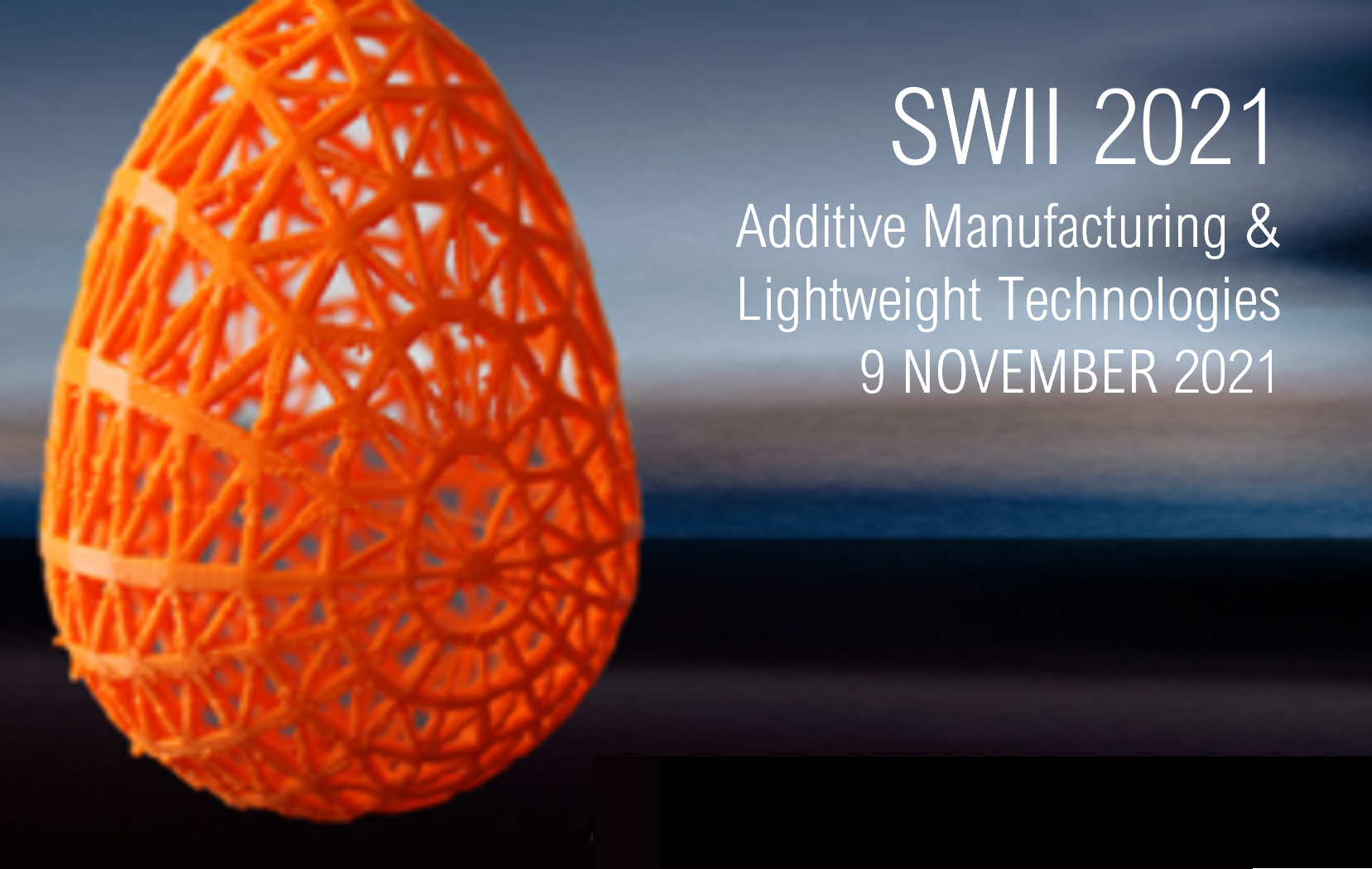 SWII 2021 – ADDITIVE MANUFACTURING & LIGHTWEIGHT TECHNOLOGIES
The Swiss Chamber of Commerce in Sweden is pleased to invite you to SWII 2021 – Additive Manufacturing & Lightweight Technologies organised by Business Sweden on Tuesday, 09 November 2021 at 08:15 CET.
Swiss-Swedish Innovation Initiative (SWII) is an industrial partnership, where Sweden and Switzerland as global innovation leaders and their most R&D intensive multinational enterprises, innovative SME:s and start ups and the best-in-class academia team up in the co-creation of new top notch industrial partnerships with co-funding available from EUREKA/Eurostars.
Industry driven thematic – Thematic for 2021 is Additive Manufacturing & Lightweight Technologies
Additive Manufacturing (AM) & Lightweight Technologies are transforming industry from design and conceptualization, material requirements and advanced production methods to new, lighter & more economic user applications. In order to utilize the full potential of AM & lightweight technologies, international co-creation is required.
This matchmaking event with one-to-one meetings is a quick and easy way to meet potential cooperation partners, investors etc. You will meet, greet and introduce yourself during 15 minutes meetings and then have 5 minutes to change to the next meeting. For more information on how it works press here.
PARTICIPANTS
Press here to view all participants.
Press here to view all participating organisations.
AGENDA
08:15-08:30 Registration
08:30-08:45 Opening of Conference
08:45-08:50 Introduction to SWII
08:50-09:00 Introduction to co-funding opportunities
09:00-09:10 Welcome Keynote
09:10-10:00 End-users & MNE Presentations á 10 min
10:00-10:30 Networking coffee break
10:30-11:10 End-users & MNE presentations continue
11:10-11:40 Germany as guest partner presentations á 10min
11:40-13:00 Networking Lunch
13:00-14:10 Elevator Pitches
14:10-15:00 Academia presentations á 10 min
15:00-18:30 One-to-one matchmaking meetings
18:30-20:00 After conference networking

Press here to view the whole agenda in detail.